Sterling Project | Living Room
Last week, I wrapped up the final details of a client project and I'm excited to share the full before and after with you today!
The homeowners wanted to refresh their 12 year old, ranch style home, moving away from the primitive antique look they had previously to something more classic, cozy and timeless. They were off to a great start with installing new hardwood floors and purchasing new living room furniture, but they were having a little trouble pulling it all together. They hired me to help complete the transformation, and I provided a cohesive design plan for their main living spaces, focusing on the key elevations, or "vignettes" that would become the focal points of the new design. Over the next few days, I'll be sharing the before & afters from the Sterling Project, starting today with their living room.
As you can see, the clients were already moving in a great direction with their selection of the new oak flooring and neutral sectional. They were struggling with the finishing touches for this room, and were unsure about the pillows they had purchased with the sectional. The room had great bones, and architectural details like the marble framed fireplace but the walls felt a little bare and the styling felt a little too much like the primitive, antique look they were trying to leave behind. The clients both love the show "Fixer Upper" and wanted to bring in some of Joanna Gaines' fresh, farmhouse style but in a way that fit with the traditional, colonial details of their home.
Below, you can view excerpts from my design presentation. These clients are skilled, do-it-yourself decorators, so instead of providing a complete design plan for each room, we focused on just 1-2 focal "vignettes" per room so that they could get the maximum impact for their design budget. My plans set the overall vision and tone for each space, and provide sources for the key elements needed to implement the makeover.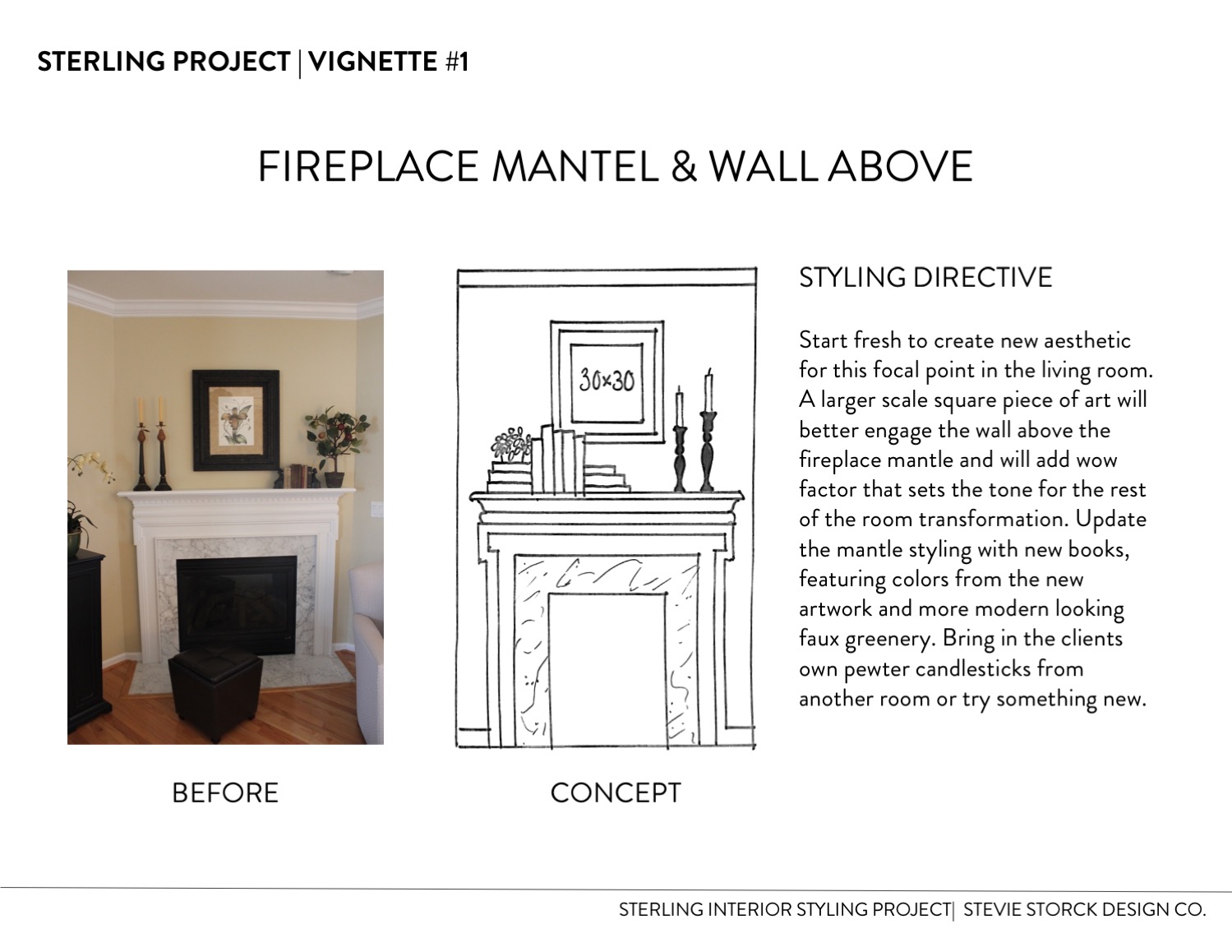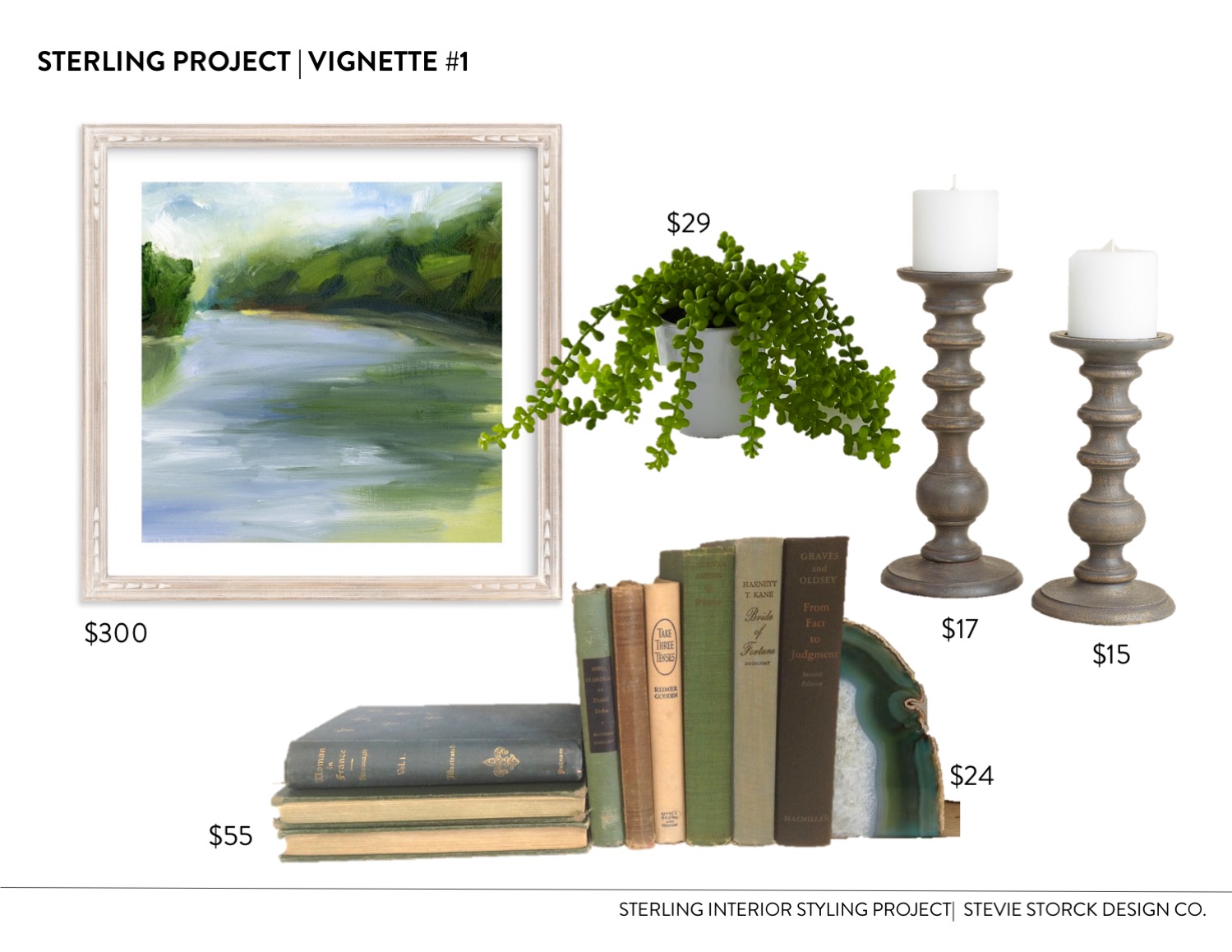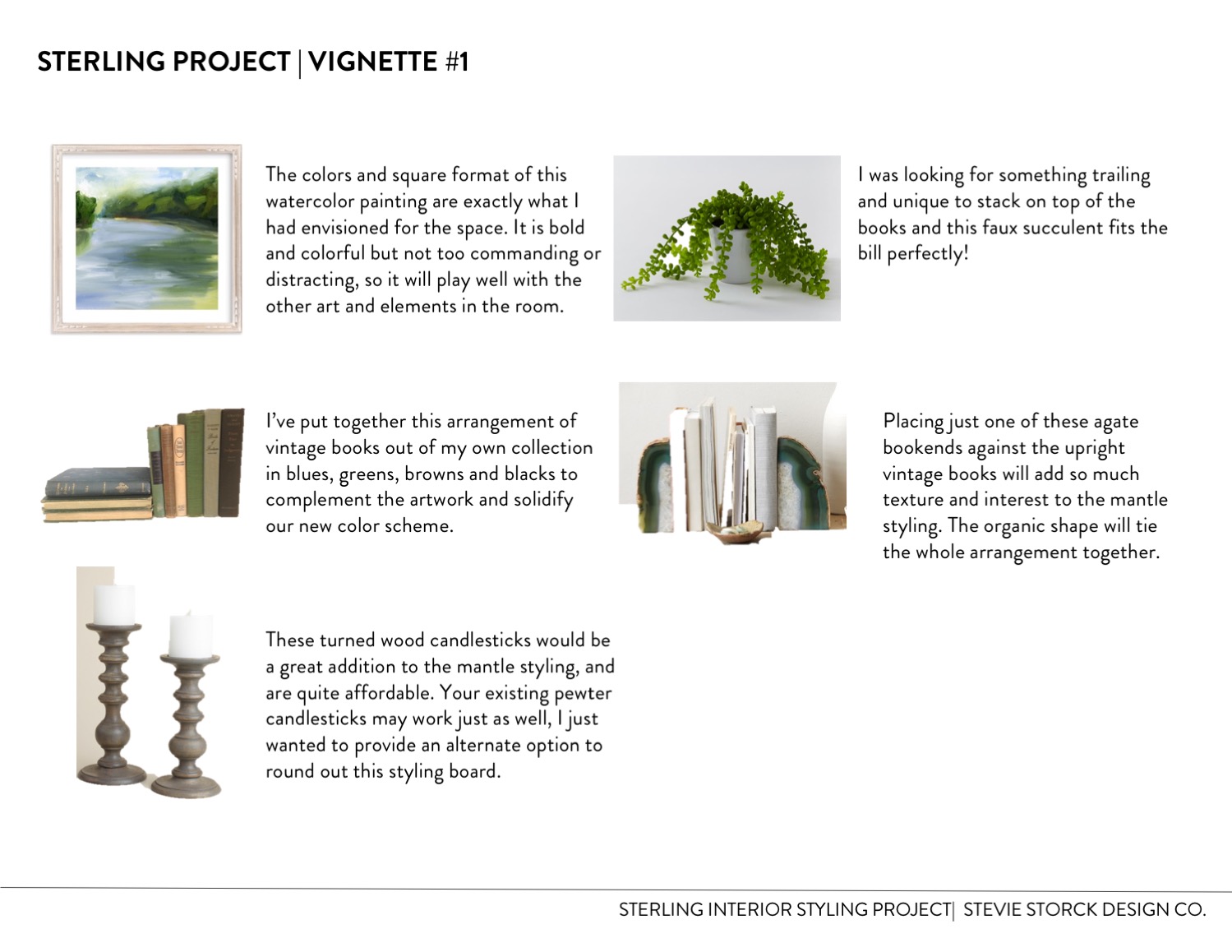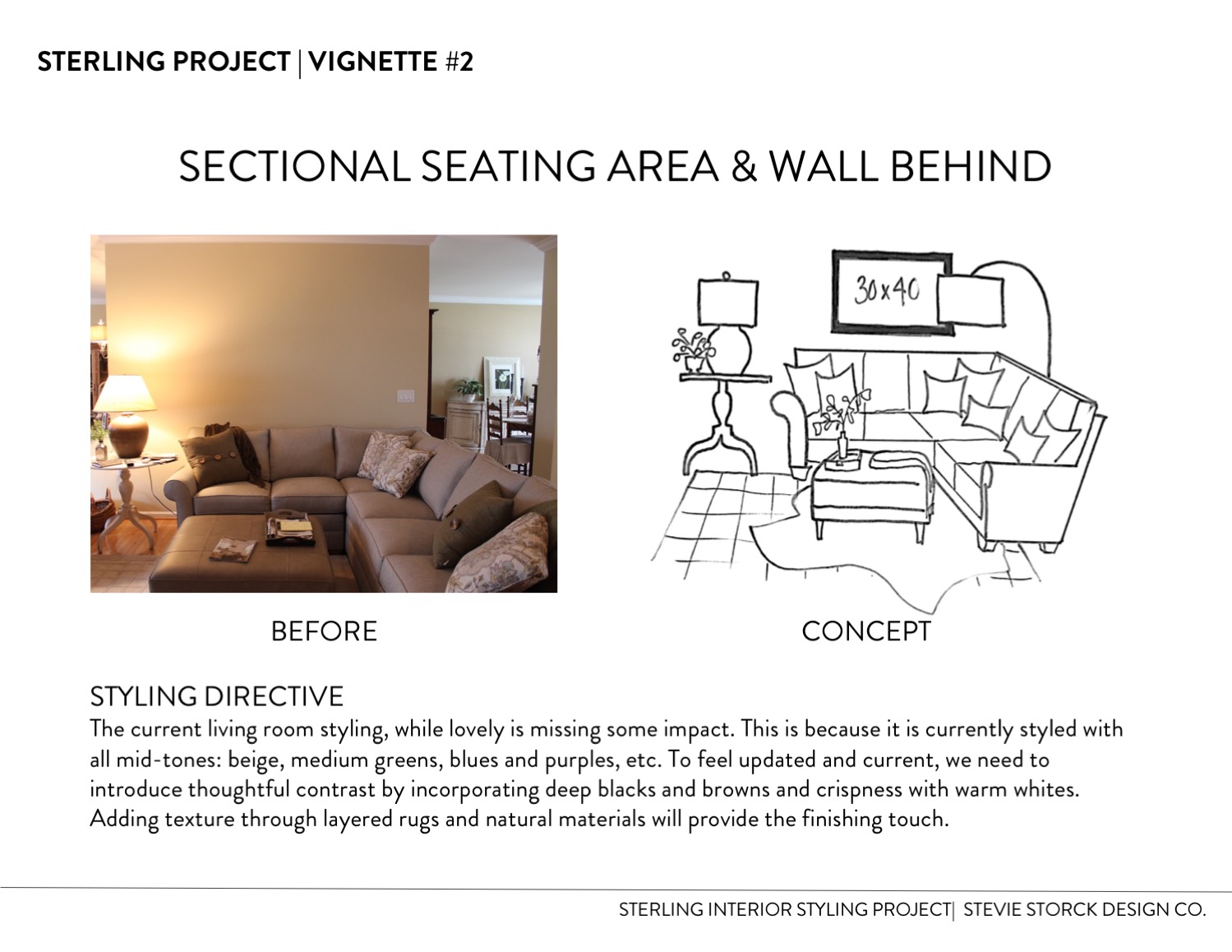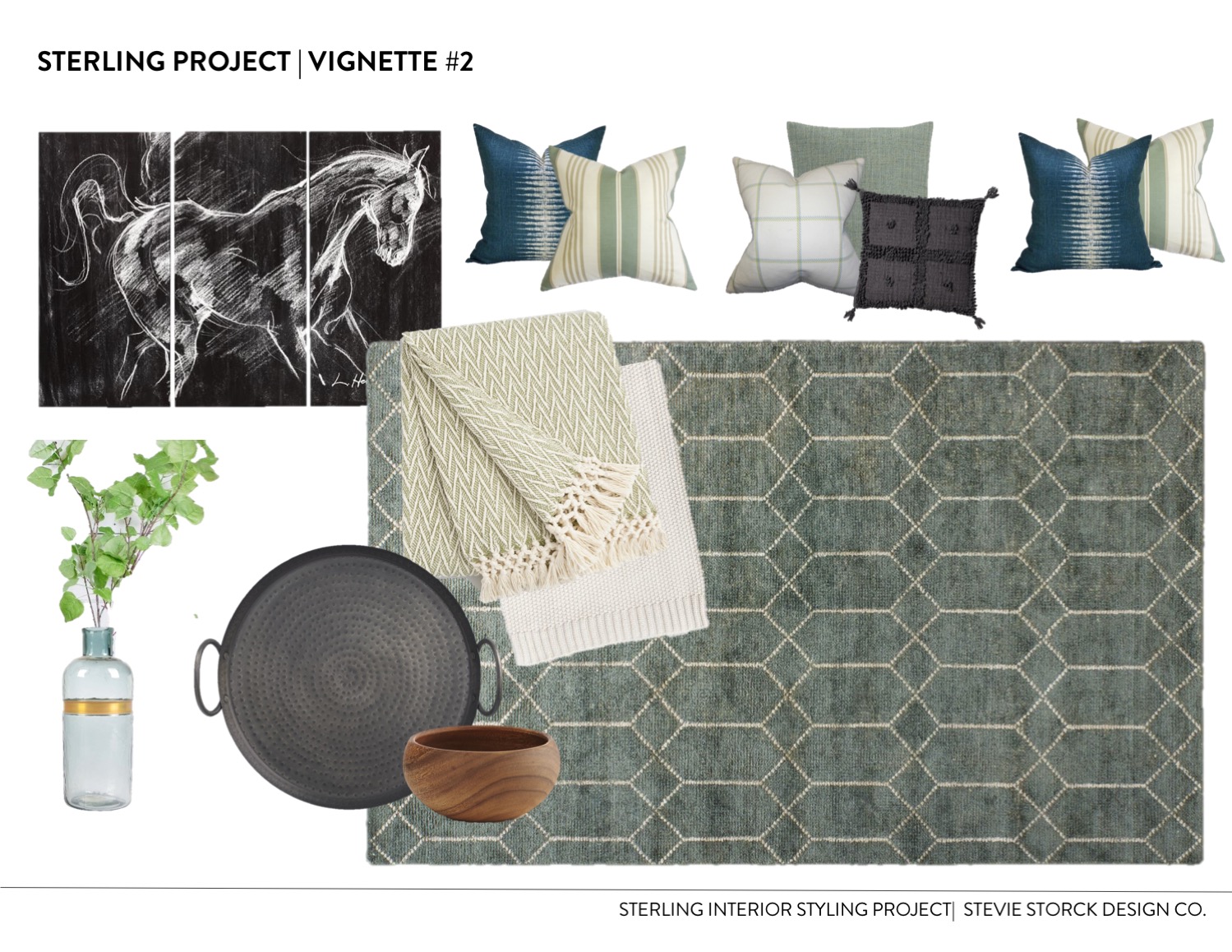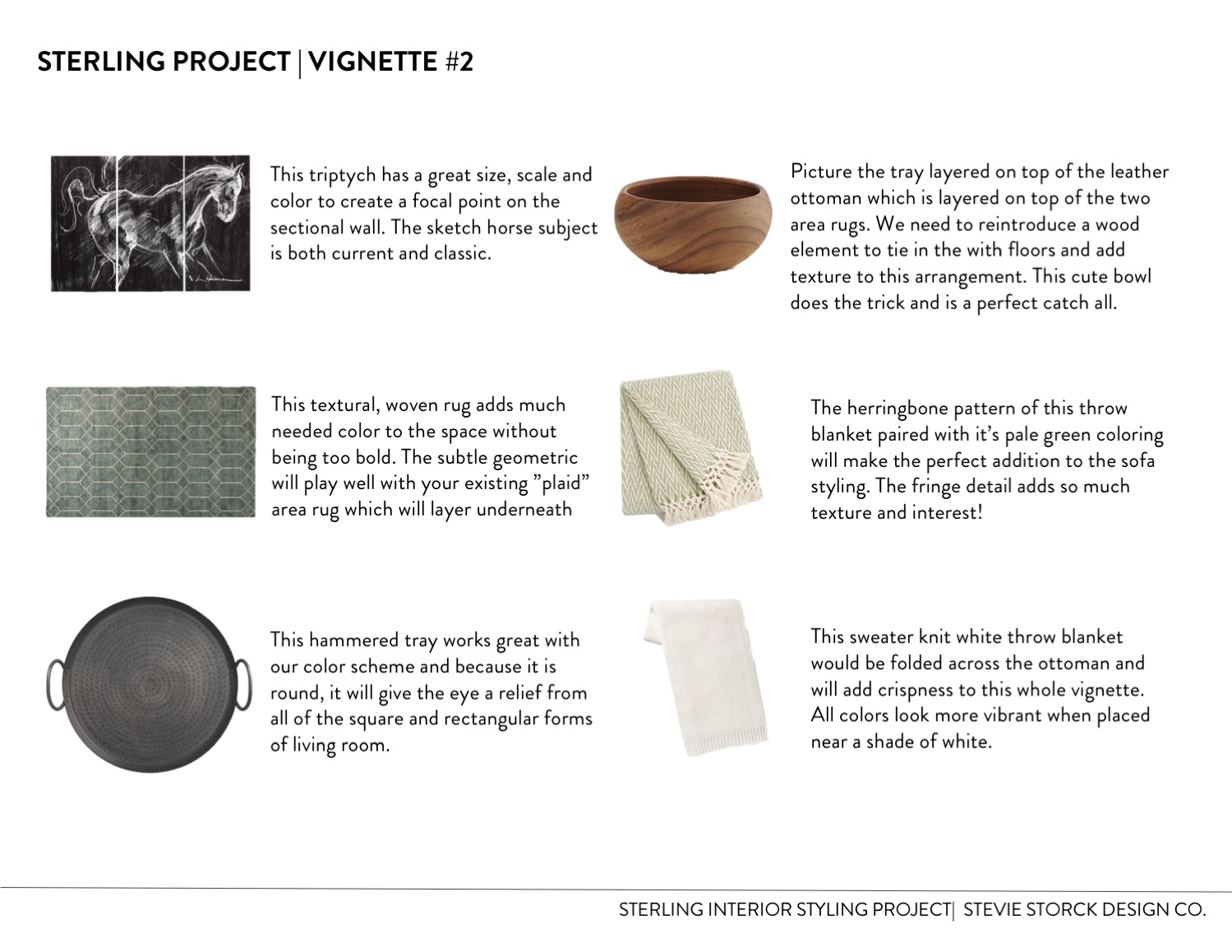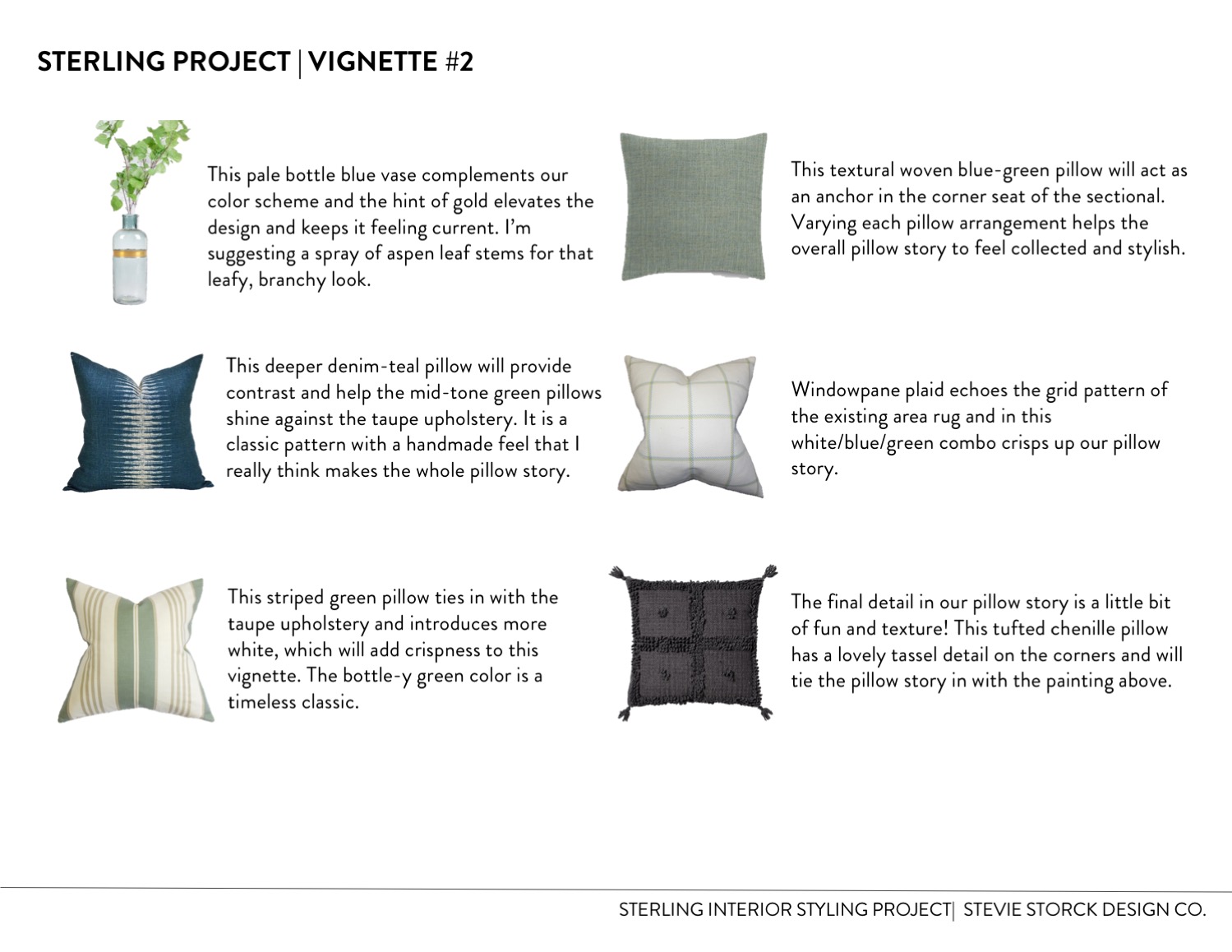 After the final design plan was approved, I then provided my clients with a detailed Shopping List including suggested product information, pricing and links for them to purchase at their own pace. I was there to help guide them through the purchasing & ordering process, answering questions and troubleshooting any issues that arose.
Once all of their purchased items had been delivered, I returned to their home for "Install Day"! We arranged the new furnishings, I hung artwork, styled accessories, and placed finishing touches to complete the transformation. Here's a look at what we accomplished: