Free Download
The "My Secret to Inspired Productivity" Workbook
In our culture, there is so much pressure to be a busy, multi-tasking superstar, or at least make it appear that way. Hustle is what got me out of my day job, but continuing with that approach was only going to lead to one place for me - burn out. Once I became an entrepreneur and especially after I gave birth to our daughter, I knew I had to change the way I thought about goal-setting to create the sustainable work habits that would ultimately lead me to success. In my free workbook, "My Secret to Inspired Productivity", I share just that - the method and daily practice that's improved every aspect of my life and business.
But you don't have to take my word for it. Here's what other's have to say about Inspired Productivity:
"Stevie in seven pages completely changed how my brain will process stress and overwhelm. The concept that productivity is a muscle will follow me into how I start my day every day. This workbook is all about giving yourself permission to be a flawed human while also encouraging you to evolve in a measurable, meaningful, and accessible way."
- Sierra, Secondary Social Studies Teacher from Dallas, TX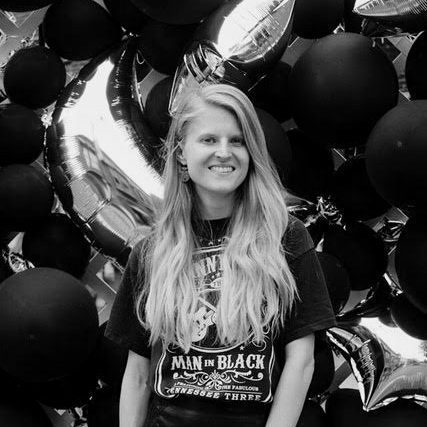 "As a self employed entrepreneur, it's easy to get caught in a cycle of what feels productive, but simply doesn't bring you joy. But I went into business for myself to find my joy, so what's the point?! This worksheet gave me the push I needed to reevaluate my systems and guide me toward inspired productivity."
- Jessica, Vintage Boutique Owner from York, PA
"My overall thought is just that I wish that there was more to read! I love hearing inspirational ideas, but get annoyed when self-help books/authors don't provide practical action. Stevie's workbook inspired me AND gave me practical steps and I just love it. I hope that there is more where this came from!"
- Bri, Speech Language Pathologist from Philadelphia, PA
"I am someone who is prone to overloading myself in the name of hustle – because that idea is what women in 2019 are "supposed" to do right? But I think careful reflection and consideration when deciding how to spend your time most efficiently is something that I could and should be better at in the name of my own health. This piece of writing really hit that point home for me."
- Tiffany, Development Coordinator from Seattle, WA
My Secret to Inspired Productivity
Available as a free PDF download exclusively for those who subscribe to my monthly email newsletter. Sign up below!
"I love following Stevie's blog and Insta. Her posts are always so uplifting, inspiring, and creative. As someone who struggles to think outside of the box and spark creative processes, Stevie has fostered inspiration and confidence in new projects. My fiance and I are in the process of purchasing our first home; you bet I am going to be re-reading this to make sure I soak in as much as possible! Stevie, thank you for all that you do! Can't WAIT for the book!"

- Lauren from Philadelphia, PA